Free time
Pub and live music
| | |
| --- | --- |
| TRAMjazz - bus jazz | GERONIMO'S - musica rock |
| Stazione birra - musica rock | Fonclea - musica jazz pop blues rock |
| Locanda Blues - musica rock | Mahalia musica - folk rock blues |
| Pride - musica rock anni 60-90 | Skenè - musica swing jazz |
| Kill Joy - musica rock e country | Rec 23 - wine bar e musica blues e soft |
| Tango | |
Discos
Palacavicchi - Salsa; Disco Music; House;


Circolo degli Artisti - Live Music; Rock; Reagge;

Alibi - Disco Music (gay)

;




Bliss DinnerclubIl Bliss - Ristorante; House; Salsa;Merengue;

La Saponeria - Hip-Hop

;

House

;

Techno-Funk

;

Disco Music

;




Piper Club - Disco Music; House;

Supper Club - Ristorante; Cocktail & Disco Bar; Disco Music;

Classico Village - Disco Music;

Villane - Live music; Disco Music; Jam Section;

The Drunken - Disco Music;

45giri - Disco Music;

Distillerie Clandestine - House;

Goa - Disco music; House;

Studio 7 - Disco music; House-Live; Salsa;

Micca Club - Beat; Twister; Rock'N'Roll;
Sport
In Rom you can do all kinds of shopping, from the little shop to the great brand. In general the time of opening is from 9 (9,30 in the centre) to 13 morning and from 16 to 19,30 on afternoons. The markets open only in the morning from about 7 until 14.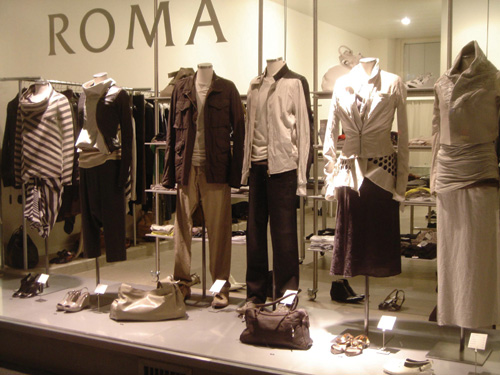 Great brands
If you seek the great brands, you can find them between Piazza di Spagna and Piazza del Popolo in the centre of Rom, Via del Corso or Via Condotti or in Via del Babuino. Other famous streets for the shopping in Rom are in the area of Vatican, Via Cola di Rienzo, via Ottaviano and via Candia.
-area Piazza di Spagna: you can easily reach it with the underground A, Spagna stop.
-Area Vatican: you can reach it with the underground A, Ottaviano stop.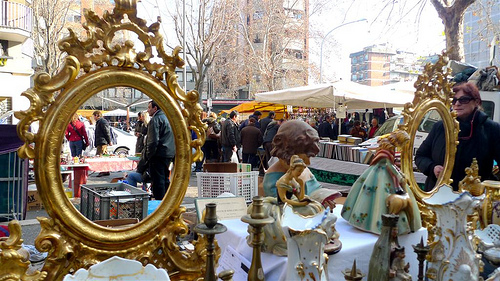 Markets
If you seek a bargain you can visit the market on Sunday at Porta Portese: here you can find anything, new or used !!.
You can visit the market at via Sagno, area San Giovanni, open all days in the mornings, except on Sunday.
-Porta Portese: open on Sundays from 6:00 to 14:00
-via Sagno: you can reach it with the underground A, San Giovanni stop. Open from Monday to Saturday from 7:30 to 14:00
Shopping centres
Situated far away, from the centre of Rom you can find the shopping centers. One of the great in Rom is Parco Leonardo, but very crowded are Euroma 2, Porta di Roma, La Romanina, Casilino, Anagnina, Roma est, etc. Far away from Rome we find the great outlet of Castel Romano and that of Valmontone, where many people are attracted because of its cheap prices.
Parco Leonardo
Shopping Centre of Roma
Shopping Centre Anagnina
Shopping Centre Casilino
Shopping Centre Roma Est
Shopping Centre La Romanina
Shopping Centre Euroma 2
Castel Romano Outlet
Valmontone Outlet